New: Understanding Depth of Field: An Interactive Photography Guide!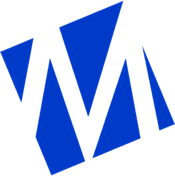 Liberated Media, LLC
A Digital Media Creation & Publishing Firm
We discover authors, artists, and other inspired creatives and help them assemble their ideas into engaging, media-rich consumer products.
---
Compact Camera Fundamentals:
An Interactive Introduction To Photography
Brent G. Betz
Released March 2013 • 181 Pages • 219MB
Apple iBookstore • $3.99 USD • iPad Only
Compact Camera Fundamentals: An Interactive Introduction To Photography is an eBook for iPad written specifically for the Point-And-Shoot (PAS) photographer. The book uses a multi-touch interactive approach - including videos, animations, 3D models, calculators, diagrams, graphs, charts, photographs, reference materials, and glossary - to explain and teach a variety of concepts such as:
Understanding the benefits and shortcomings of a PAS camera
Getting to know all the features, buttons, and interfaces of your compact camera
Preparing your camera to shoot the best possible photos and videos using the proper file formats (JPEG+RAW), adjusting metering methods, and choosing appropriate aspect ratios
Exploring Standard, Scene, and Creative modes for shooting in common and more challenging environments
Learning, in depth, how to shoot using manual controls by understanding aperture, shutter speed, and ISO
What additional equipment to purchase
Composition tips and a variety of photographic techniques
How to store, organize, and enhance all your photos
The best way to share your masterpieces with friends and family using a variety of mobile and desktop applications/services

If you're a new or established photographer, someone interested in photography, or just someone interested in taking better pictures, this book will help you learn the basics needed to take beautiful photographs.
This interactive eBook version is for the Apple iPad only.
---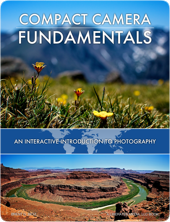 Compact Camera Fundamentals: An Introduction To Photography
• • •
Apple iBookstore
Standard Version
All iOS Devices
< SOON >